Large selection of modern cloth towel dispensers
Cloth Towel Dispensers
Our core business "Rolls of Cotton" with proven "SHS Hardware" and the associated laundry service. We offer our customers the best quality and the best service.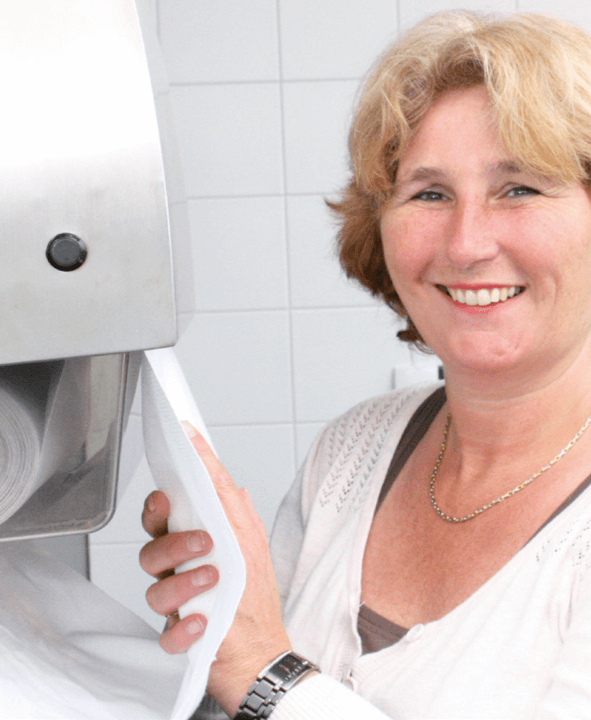 Cloth towel dispenser
An RVR dispenser solution for every toilet
Modern, classic and user-friendly: A future-oriented alternative to the high level of misuse of paper towels. With every towel roll used in your washrooms, you are making an active contribution.
We are happy to help
Our product range is diverse. If you are not yet sure which of our products best meet your needs, our experts will be happy to advise you. Do not hesitate to send us an inquiry and we will get back to you as soon as possible.